www.ArtafireGallery.homestead. com     - Artwork of Barbara Schwarz OP

Aquin Hall Studio on the web - Where Art and Spirituality Meet!                                                                         

Barbara Schwarz is a prolific artist who uses her art as meditation and a means of healing. Her works are passionate, colorful and varied in media and theme. This web gallery is meant to be enjoyed and savoured. The work speaks for itself. Enjoy!

For information regarding purchase or services use one of the email buttons throughout the site and pose your questions.

Art and descriptions done during the storm. Tears of earth, color, and the heart are the response

Rainbow waterfall - I use as background for text placed on the white space.

Jesus and the Bent over Woman 16" x 20" Acrylic Prints available on paper and canvas. Contact us for details.

800th Anniversary of the Dominican Order

Ode to Spring    Strappo  16" x 20"

Below are pictures published in Global Sisters Reports of the NCR since July 2016. Earlier published works can be found on the Global Sister Report page. The painting "Jesus and the Bent over Woman" was also published there and in the ebook by Global Sisters Report. For prints use email button. Click on the pictures at left and it will enlarge.

 if you are interested in any works. Just click on the button contact us.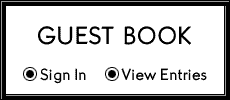 The  Heart Opens Beyond 20" x 16"    Acrylic

"C" the Vision  Acrylic 18" x 24"

Roundly Gathering a Spectrum Strappo 11"x 14" 

Festival of Flowers 18" x24" Acrylic  

Orchids 20"x 16" Acrylic  aAac

Coming to Birth   8" x 10"                       The Emerging i   strappo 8" x 10" 

MIgration - The Modern Exodus  Acrylic 22" x 28"

  Square Spirals 1 and 2 11" x 14"    Acrylic

The Journey   Acrylic 12" x 36"

This is the Promised Land?!    Acrylic 22" x 28"