www.artafiregallery.homestead.com

 Where Art and Spirituality Meet!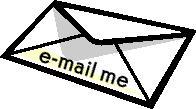 Mother Nature in Springtime  30"x 40"

After the Meeting   16"x 20"

Catching the movement  12"x 16"

Revelation : Searching for Truth and Revelation: Inside or Out each16"x 20"

The Face of Suffering   8"x 10"

Contemplating Ten Years in Fanjeaux 18" x24" acrylic 2018 Barbara Schwarz OP

Dominic preached for over 10 years in Fanjeaux with seemingly no success. This painting shows him contemplating it overlooking the area. Little did he know that in the background would be the women he would convert and would be the beginnings of the Order in Prouille.

Looking forward

Contemplating our lives

and future

can be wearing.

Can we trust the voice of God

we hear?

Can we without anxiety

wait and see?.

Lent Series

Reflections on

Moneychangers

(At Right)

Reflections on 

John's Blind man

both paintings then

added computer 

graphics and text

HIllside abstract 8" x 10"