Eagle altar is a guardian  installation overlooking the labrynth at Turning Point on Block Island. It is made of stone and found driftwood created in 2000 it remains in its place of honor today

Hungry Hands

(left) basswood carving 

approximately 9"x12" 

Creation 

is a carving in Basswood 

approximately 9"x 12" 

Dominican Life

once hung by the Rosary Hall Chapel door at Queen of the Rosary Motherhouse. 

at left is a copy in Vatican Stone mounted on wood. Approximately 27" x 8"

Torch of Truth

This six foot installation was designed as an entrance piece for the Convocation of the Dominican Sisters of Amityville in February 2006.

One side shouws how the earth, scripture and life reveal the presence of God through a cross of triump

The other side shows the pain and suffering in our world.as well as the Dominican commitment to respond.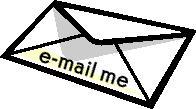 www.artafiregallery.homestead.com